Messages - Current Series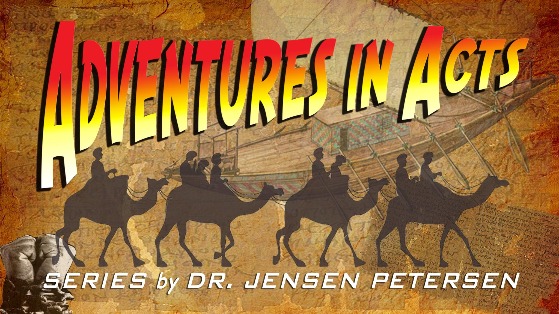 Sunday Mornings - Acts Life Adventures
Listen to Dr. Jensen as he takes you on the adventure of a life time as we study the lives of the disciples as they lived out God will for their lives, taking the Gospel to the world.

In this 23 part series, you will learn what an authentic life of faith looks like, how to answer the call of God on your life, how to deal with battles and difficulty, and how to set a pace to finish your life strong for the Lord. Come listen and learn.

Sunday Evenings - 2 Kings - Living Like Kings
We all leave a legacy, some good, some bad. Want to leave a Godly Legacy that will last in lives long after your life? Listen and learn how to live Legacy Lives from good and bad examples of the lives of Israel's kings.
Listen to Dr. Petersen as he takes you through the lives of Israel's kings, their highs and lows, their successes and their stumbles and what we should learn as to live lives worthy of others to follow in our footsteps.